December 12, 2019
A Visit To Meet Michael Dickinson At Tapeta Farm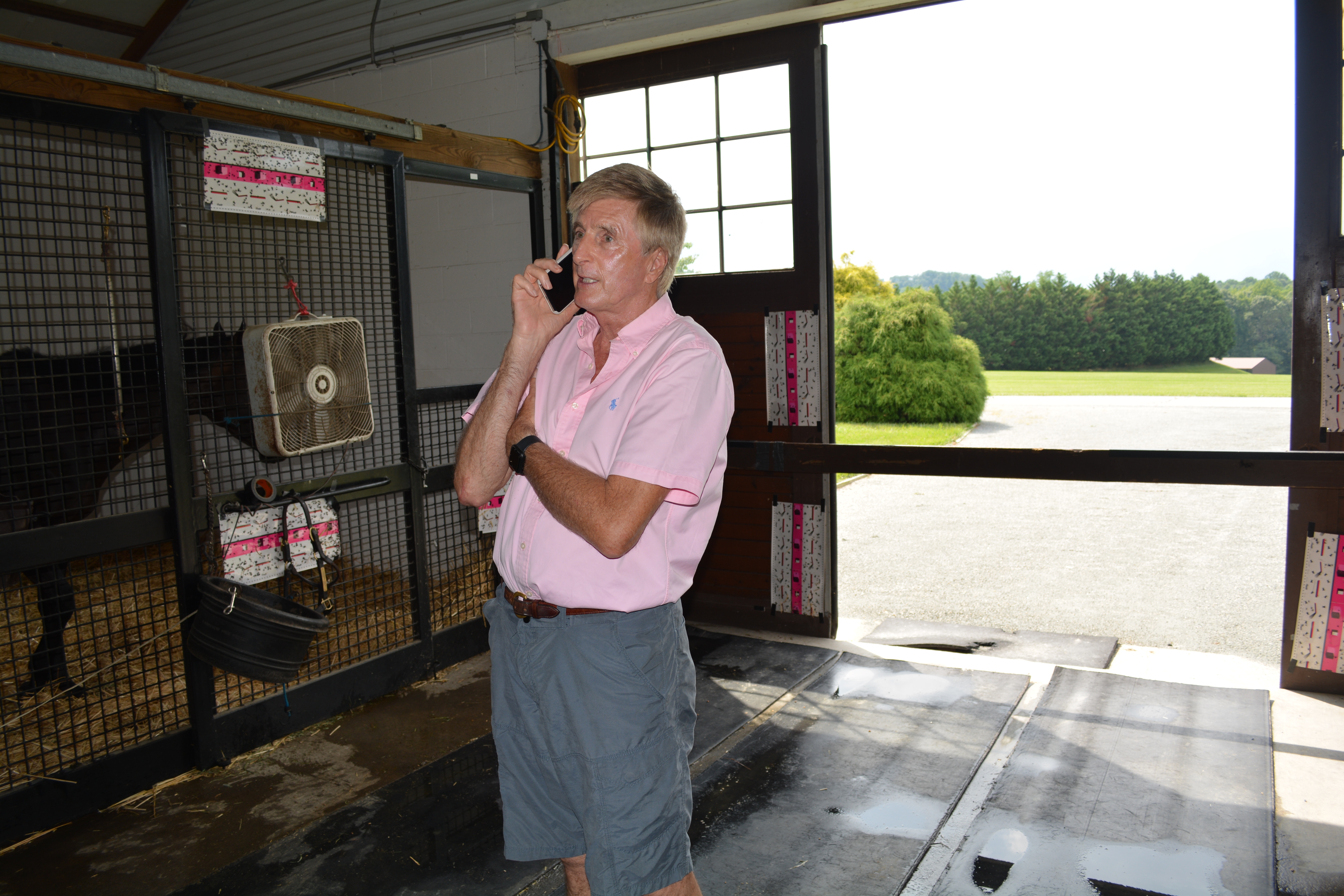 Fresh warm air breezing in from the Chesapeake Bay. Acres of spacious paddocks with green, green grass to roam in after work is done. Roomy, airy stalls with high cathedral ceilings and open views stretching away over the hills. And a freshwater outdoor swimming pool to take a dip in when it gets warm. (Or any time for that matter!) Happy, happy horses. And a happy trainer, by all accounts.
As I drove in to Tapeta Farm for my 3pm appointment, I wasn't quite sure what to expect. Five minutes later, as I shook hands with the international racing legend known as Michael Dickinson, I was immediately set at ease.
The first thing you see in Michael Dickinson is his easygoing, secure, straightforward, kind and genuine demeanor. Yes, I said easygoing. Unlike some like to report, Michael is not crazy. Well at least I didn't think so. Maybe a tad whacky. But very definitely not crazy. Michael Dickinson actually comes across as one of those accomplished, confident, "comfortable in their own skin" people, that so many are not.
There was quite a lot going on at 3 o'clock in the barn on this hot and humid, Maryland Thursday afternoon. It came across very quickly that Michael is a boss who knows how to talk to his staff, who he makes plans and interacts with in a collaborative and mutually respectful fashion. And they clearly enjoy working for Michael. The manner in which he introduced me to his help individually, when some trainers would not have done so, made it clear to them and myself that he wants them to be aware that they are integral to his success. Any strangers visiting out of the blue are as much their business as his.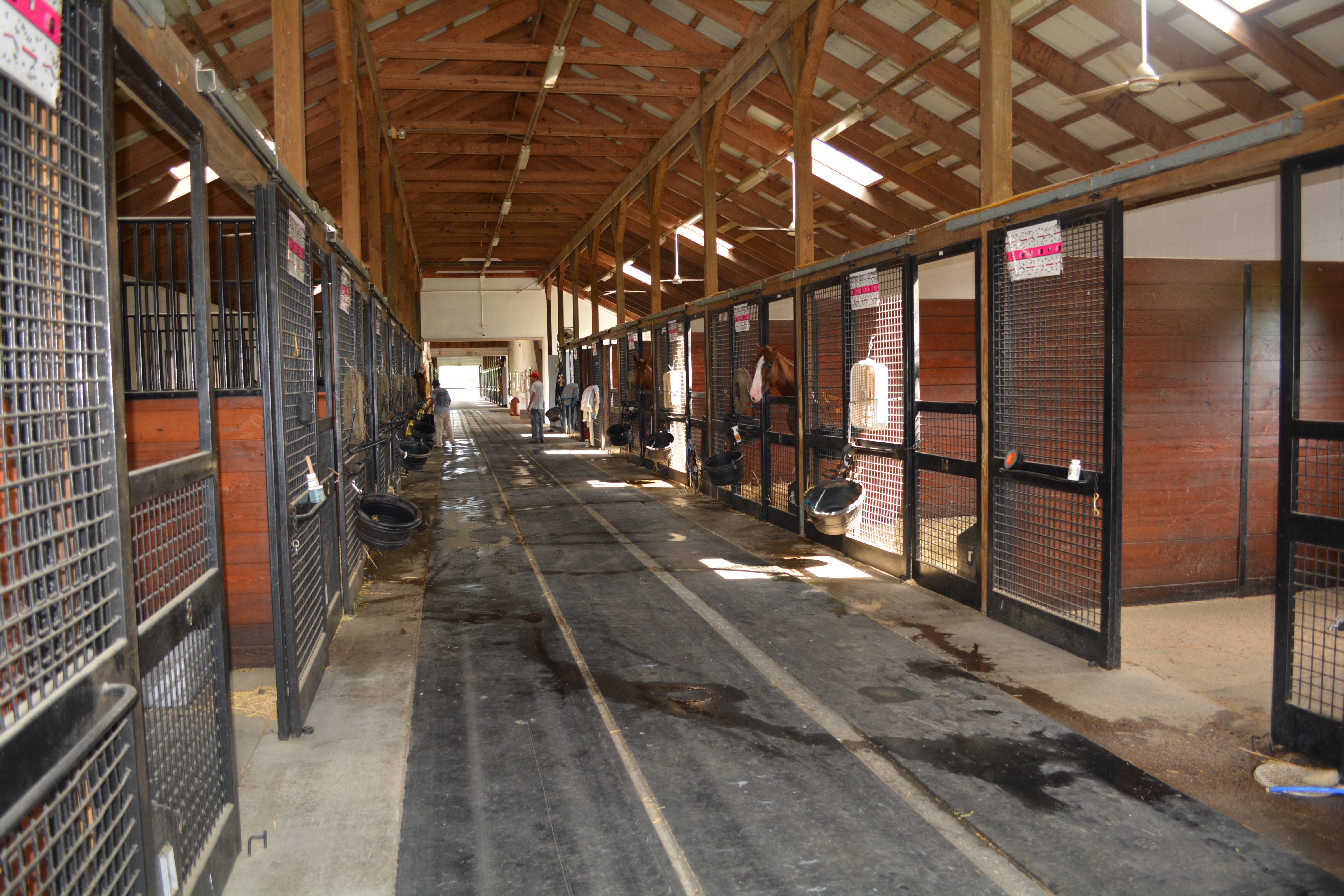 It is impossible not to be impressed by Tapeta Farm and its facilities. Three turf tracks, each with a different level of consistency and cushion for different weather situations, (including the "Noah's Ark" turf track for extremely wet weather), are complemented by a 7.5 furlong Tapeta track and a warm up track. The farm's 250 acres has a 40 stall barn, 50 acres for moveable grazing, an abundance of immaculately maintained paddocks for daily turnout, a large indoor horse exerciser, a spa, a treadmill and an outdoor swimming pool. No attention to detail is spared. Even the water system for the main training barn is set up to make the horse's drinking water possess the same qualities, components and ph that they will drink when they arrive at one of the dozen or so racetracks within 60 to 120 minutes drive of the farm.
After saying hello to Pamina, a beautiful looking Street Cry filly who had just won a Grade III Stakes race at Woodbine, I sat down with Michael to talk about his career, how he came to America, and of course, Tapeta racing surfaces.
TBP: Michael how did your career in racing begin?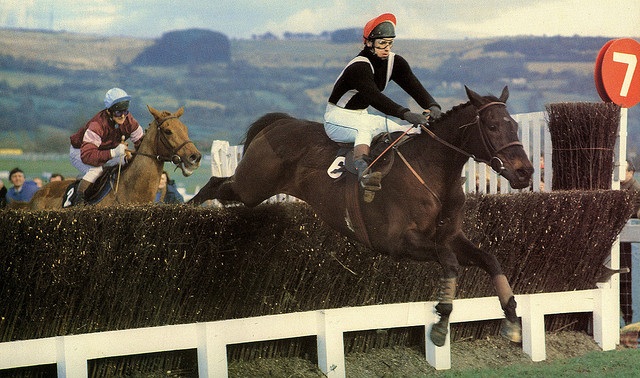 MWD: "My father Tony, together with my mother Monica, was a very successful trainer of racehorses based in the north of England. He was a top class horseman who started out on the amateur point to point circuit and then became a National Hunt (steeplechase) trainer. My mother was also one of the best horsewomen of her generation, she was selected for the English showjumping team and was then a leading point to point rider. When I was seventeen I went to work for another trainer, Frenchie Nicholson, to get further experience. Frenchie had a deserved reputation as a tough taskmaster and he helped create many great horsemen. I was there with Pat Eddery and Tony Murray, who both became top class jockeys of course.
I started riding as an amateur jockey and then later turned professional and went on to ride 378 winners over jumps. I wasn't great over hurdles, I was a better jockey over fences, I particularly liked riding novice chasers and had a lot of success with them, but my weight was always a struggle and I was constantly dieting. Then when I was twenty nine I had a bad fall and split my liver. That's when I took over the training licence from my father Tony.
TBP: When you trained steeplechase and hurdle horses in England you were known for your extremely high strike rate, plus saddling the first five home in the 1983 Cheltenham Gold Cup of course.
MWD: Yes, I also had the first two in the Cheltenham Gold Cup the year before, and we won 12 races in one day at Christmas in 1982. I think in my last season training jumpers in England we had 51 winners from 100 runners. I was Champion Trainer three years out of the four I trained.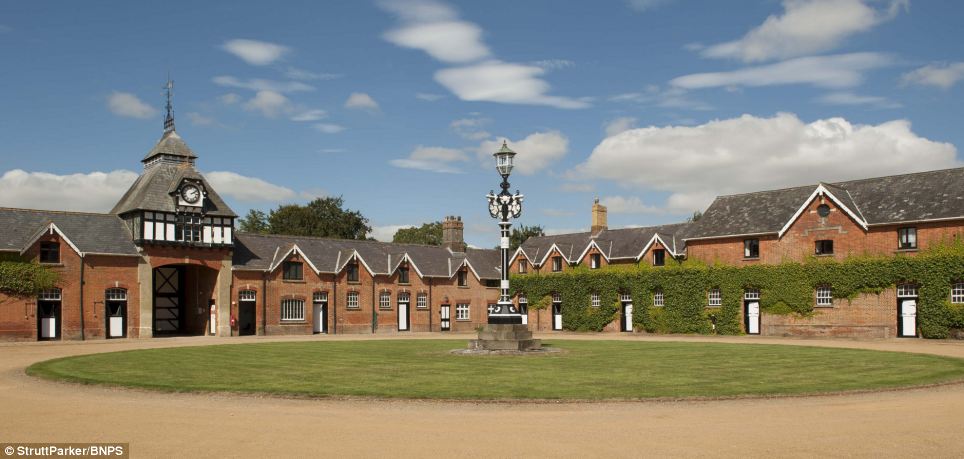 TBP: No doubt because of your tremendous success in England at the time, you were approached by the major owner and breeder Robert Sangster, who had owned great horses from the Northern Dancer line such as The Minstrel, Alleged and El Gran Senor, to train for him privately.
MWD: Yes, Robert was rebuilding Manton, which was a large training establishment on the Wiltshire downs in southern England. He was looking for a private trainer and he had actually approached me the year before and I had turned it down. This time I said yes, but it was bad timing and it was over before it really began. The bloodstock market in which Robert was heavily invested in had taken a downturn and there was a lot of financial pressure, so things didn't work out. While I was there however I met Dr. David Lambert. David was a vet, originally from Ingleby in Yorkshire, England. He had since been in the USA for around ten years himself. He suggested I come to America and said he would find me ten horses to start me off training if I came.
TBP: Was it a culture shock for you?
MWD: No, not really. If it had been California it would have been, but I came to Maryland, Pennsylvania border where so many of the local towns' names are British - York, Oxford, Lancaster, Reading, Nottingham etc.. The first day I arrived I was invited to a lunch party hosted by the breeder Marshall Jenney who had bred the great racemare Mrs Penny who won the Oaks in England. I met around 20 important people there, had a great time and it went from there.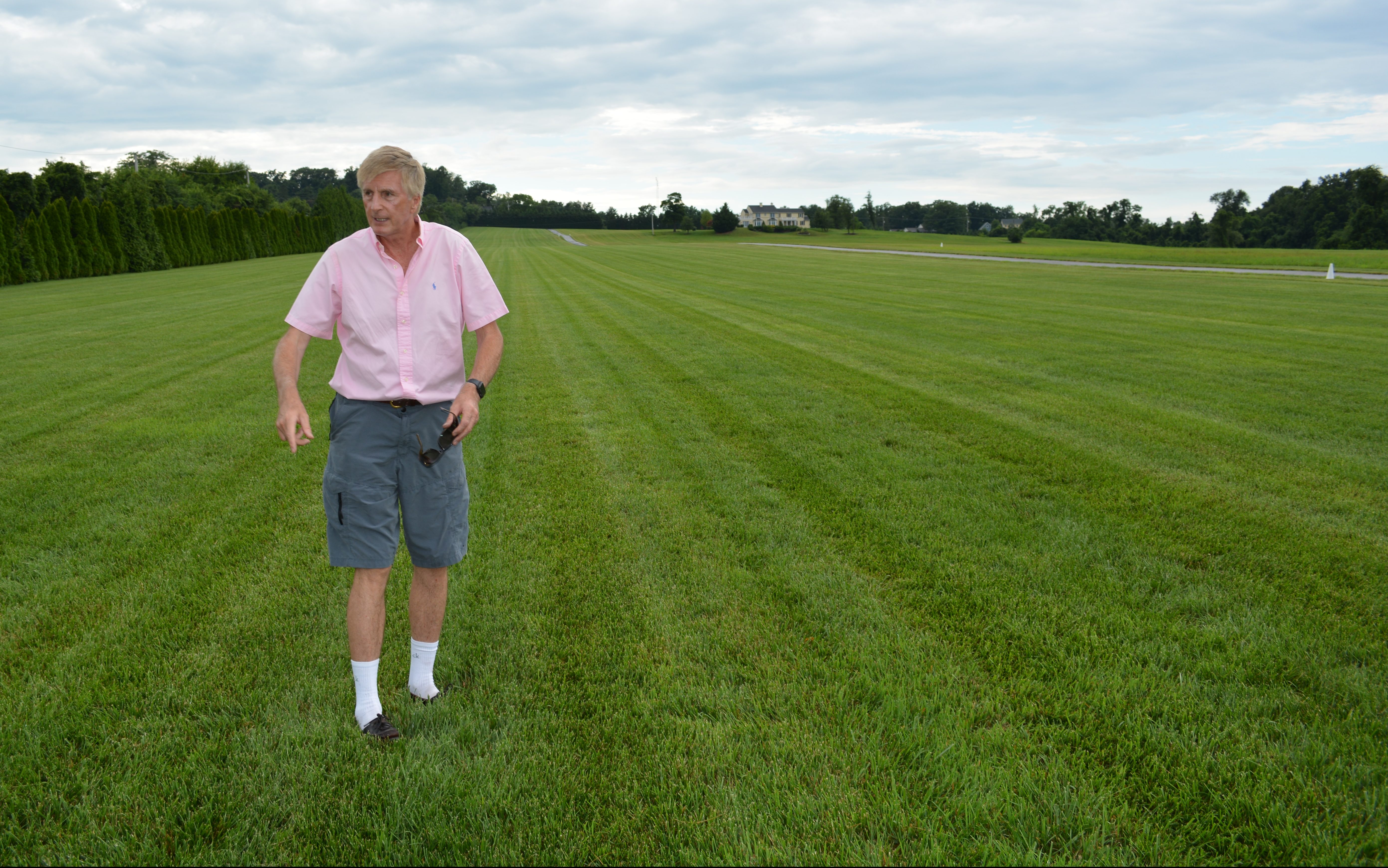 TBP: How did Tapeta Farm evolve?
MWD: I was training at Fairhill which was a nice place to train with good facilities, but I wanted my own place and we came here, to North East in Maryland, in 1996. There was really nothing here but raw land so we basically built the farm up from scratch. We landscaped, built the barn and paddocks and laid down the gallops. Some friends of mine from Unionville were visiting us back then and they asked can we bring you something, meaning a bottle etc., so I said yes, but please bring me a nice plant or a shrub instead. So they brought me this young tree called a green giant which was two feet tall when we planted it. It grew to seven feet in a couple of years and kept growing - now I have five hundred of them on the farm.
TBP: Two of the most well known horses you have trained here were Tapit, now a champion sire of course, and Da Hoss who won two Breeders Cup Miles when you trained him, the second off one prep race after a year layoff. Tell us a little about training those two great horses.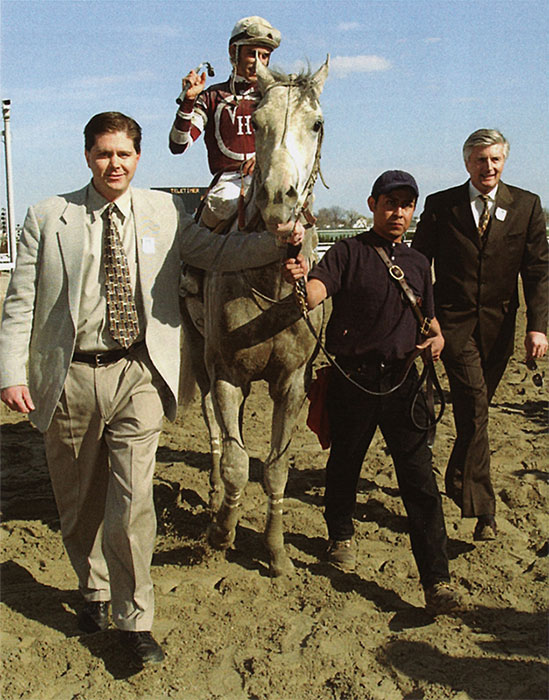 Tapit: Tapit showed great ability early but we gave him a little time to come around. He broke his maiden by almost eight lengths in a Maiden Allowance at Delaware Park. After he won the Laurel Futurity on his next start we started prepping him for the Florida Derby. We took him to Gulfstream for the race and it turned out he had the beginning of a lung infection, he ran fifth after Edgar Prado wrapped up on him. After the race he got really sick and missed training. When we ran him in the Wood he was still behind in his schedule but he won anyway. He won for two reasons, one, he was bloody good, he was much better than the rest and two, he was very courageous and tried so hard, he was all heart. All he did from the winners circle back to the barn was cough and cough. The effort wiped him out and he was never the same again.
Da Hoss: Da Hoss had great courage, like Tapit. When he was he a foal he lost half his foot, and when he was a two year old he developed bone spurs on both his hocks. They were reasonably manageable when he was three and four, but they became a serious problem by the time he was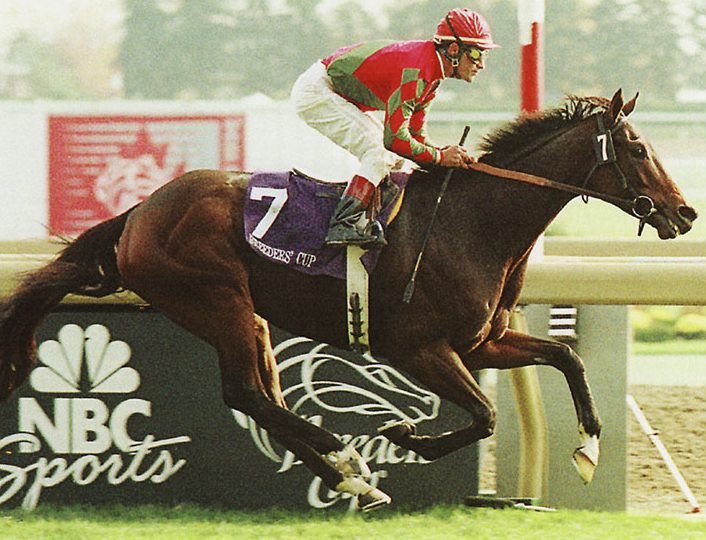 five and six and caused him to bow a tendon. We had to be careful that he didn't overload himself in his work, but that was a big problem as Da Hoss just wanted to go out and give them hell, every time he worked, he just wanted to go as fast as he could. But we managed to get him to the races sound and he won two Breeders Cup Miles. He was so popular around here that Cecil County in which Tapeta Farm is located now has a Da Hoss day every December 17th.
TBP: So on to Tapeta.
MWD: We started out creating Tapeta back in 1997 when we installed a track here at Tapeta Farm. My wife Joan Wakefield is an accomplished horsewoman from County Durham in the North of England. She had helped me out a lot with my training and she wanted to take Tapeta to the next level, so I stopped training for eight years to help Joan with Tapeta Footings which we established as a company around 2005. We visited fifteen countries and Tapeta tracks are now in ten of those countries.
TBP: What are the advantages of Tapeta?
MWD: Tapeta is generally very consistent, unlike Turf and Dirt tracks, which change significantly and drastically with weather conditions. It is slightly faster after rain and slightly slower in high heat. But not much slower - the Queen's Plate at Woodbine in June this year was run over 10 furlongs in 2.02 minutes and change on Tapeta, when it was 95 degrees. The biggest advantage of Tapeta is that it is statistically proven to be far safer for horses than dirt tracks, as it causes far fewer catastrophic injuries, has less kickback, and takes less work to maintain than dirt or turf.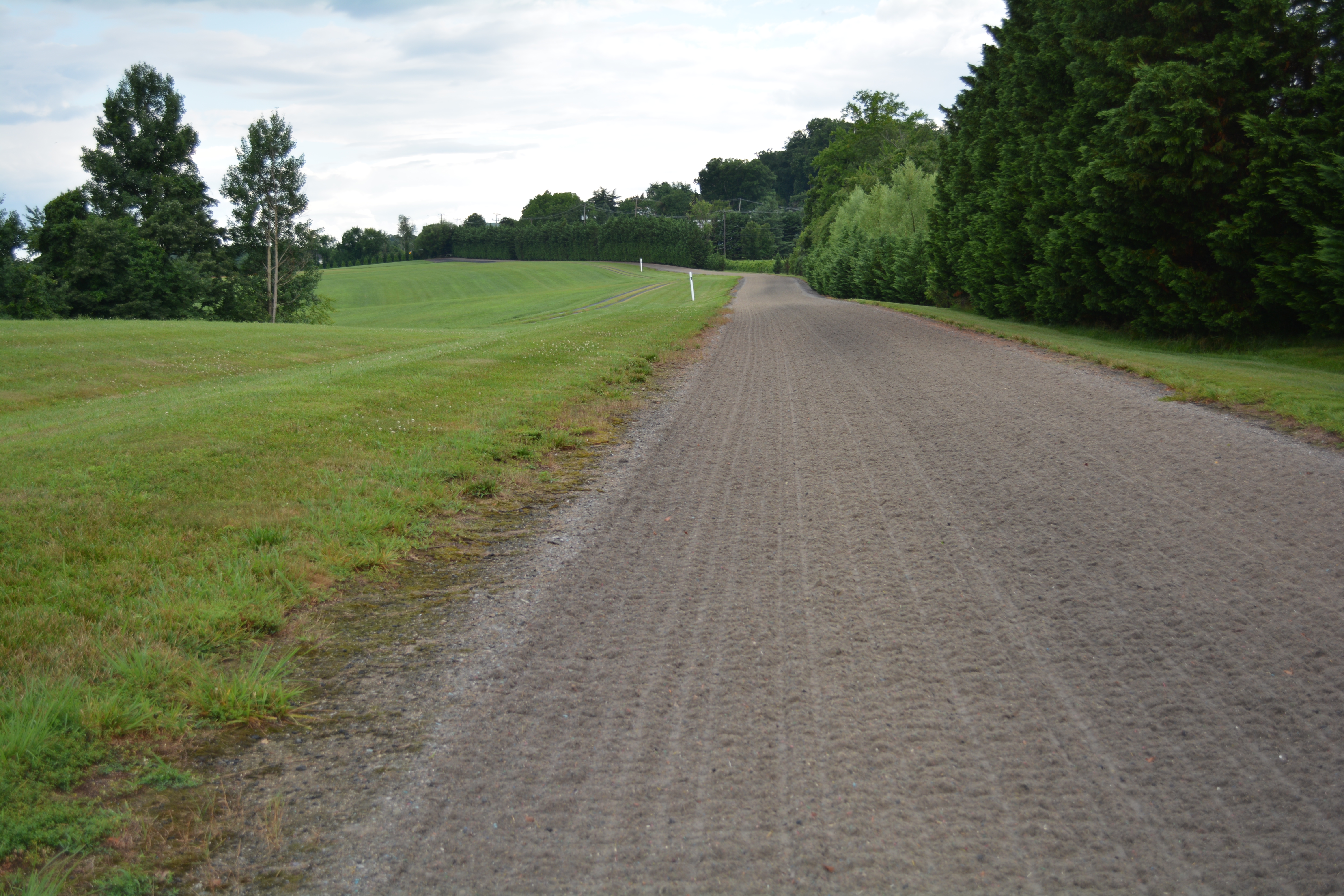 TBP: What is Tapeta made up of?
MWD: Tapeta is made up of a silica sand, a blend of fibers and then coated in hot wax. We are constantly improving it, each year it gets better and better, and now we have Tapeta 10.
TBP: In light of the outcry over the high number of breakdowns at Santa Anita this year, what do you see as the future for Tapeta and synthetic tracks?
MWD: Everyone is disappointed about the breakdowns at Santa Anita and worried about the future of racing. But the reality is this is not the first time this has happened. It's not unusual on dirt tracks. There is hardly a dirt track in America that at one point or another has not had a rash of catastrophic injuries over time. You actually struggle to name one dirt track that hasn't had similar problems to those that Santa Anita has experienced. Dirt tracks are like an IED, they blow up in your fence without warning. The track superintendents have tried everything, but they can't control the weather, and that is when dirt track conditions change hugely. Dirt is 100 years old and it's past its sell by date, we need something safer.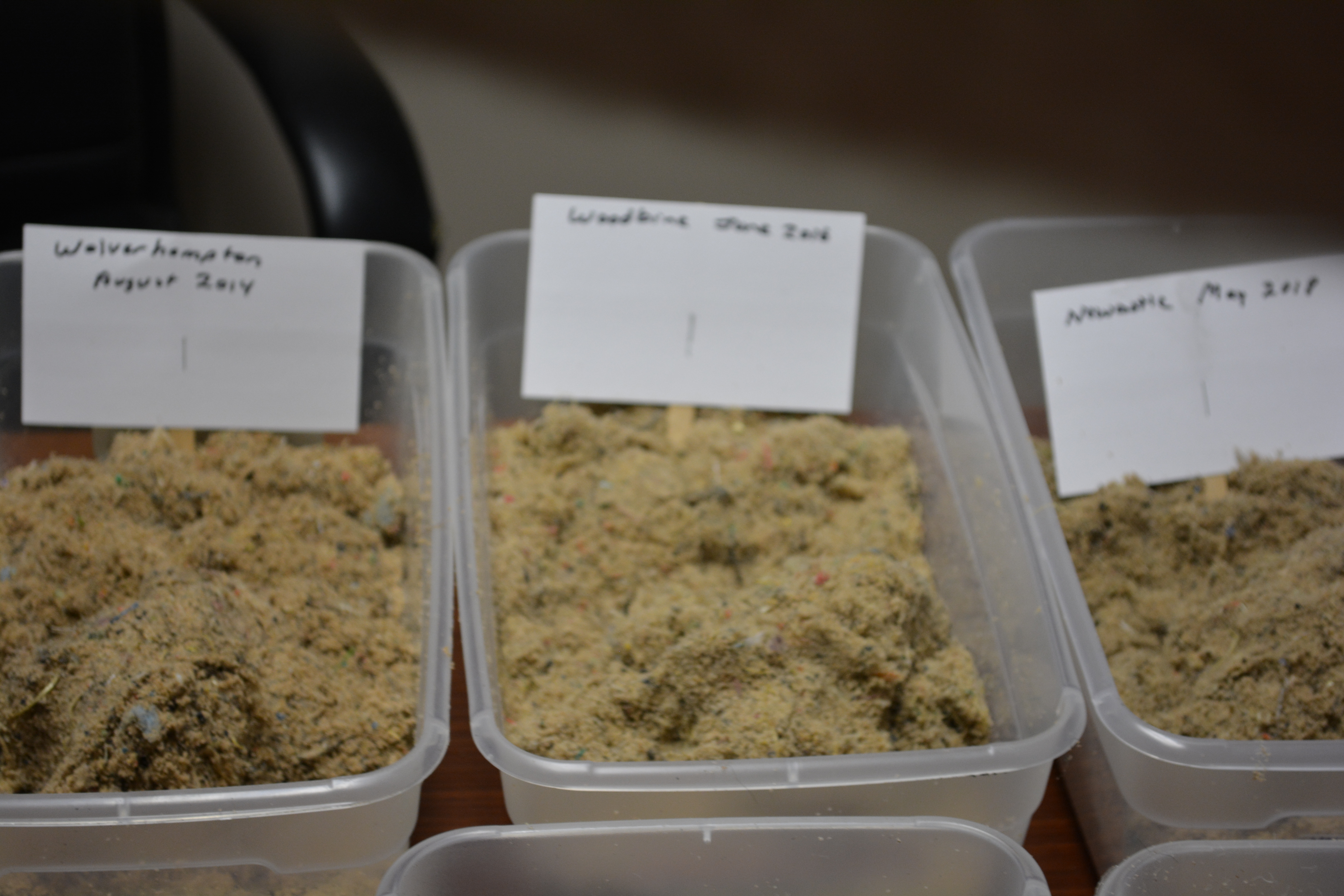 The revolution started in 2007 when, after a run of catastrophic breakdowns similar to what happened this year, eight synthetic tracks went in - but the early synthetics weren't good enough. Since then we have spent a lot of time and money on R&R and learnt a lot. We continue to improve. When the politicians come along and ask, "What can you do to make things better for horses?" and the answer is "Synthetic tracks are at least 50% better for horses safety than dirt tracks and here is the data to prove it", it will be game set and match with no argument.
Now the trend more and more is for turf racing, which I love. Last year, Sid Fernando wrote an article in the TDN about the "Turf Revolution". Sid reported, if memory serves, that in 2001 approximately 5% of races in the USA were run on turf. In 2017 it was up to around 17%, and last year, 2018, filtering out cheap races, at the higher levels, 39% of Graded races were on turf. The issue is that turf is not very resilient and gets beaten up throughout the meet. A Tapeta track would compliment a turf track and allow track superintendents to protect their grass when conditions are not suitable, yet still maintain the field sizes, as trainers would not be as inclined to scratch.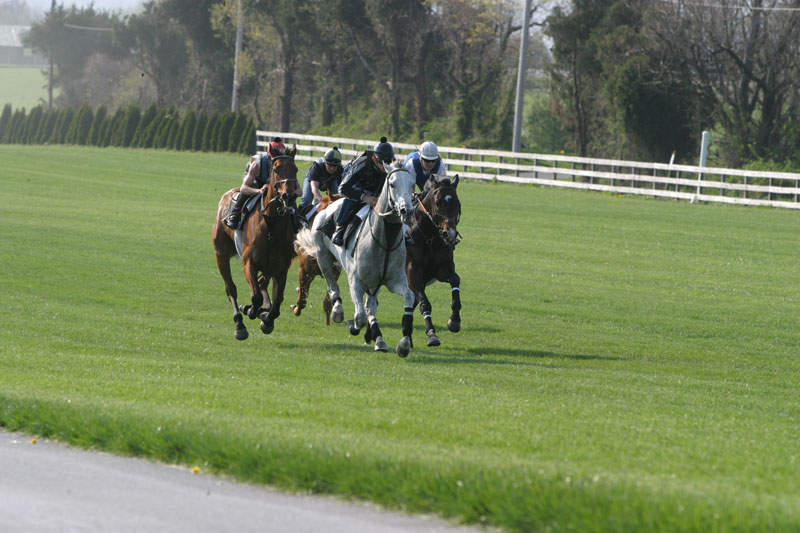 The revolution against dirt has already started, but turf can only stand so much racing. So synthetics will come."
...... The phone rang, Joan, Michael's wife, was calling, stranded at Orlando airport due to thunderstorms. We retired to Michael's house on the farm for a drink and a bite to eat, and reminisced about horses, people and races from many years ago.
It's a very nice place, Tapeta Farm. With memories in the air. As evening drew in and I drove away from the house in the dusk, down the road alongside "Noah's Ark" and the pristine and peaceful turf and Tapeta training tracks, I pictured the beautiful gray horse who was to become America's leading stallion three times - the one and only Tapit - flying up the hill towards me.
And tanking alongside him, pulling his rider's arms out. Da Hoss. Giving Them Hell...
Copyright ThoroughbredPeople 2019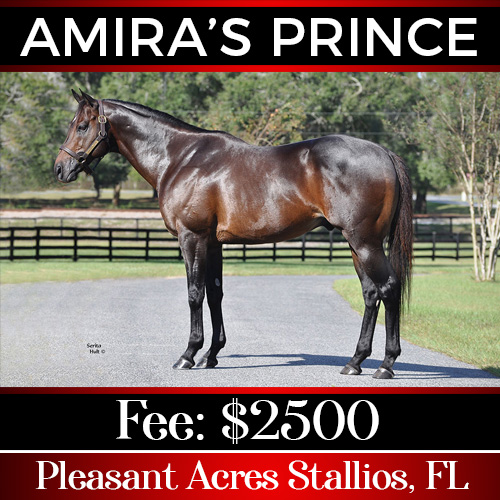 (352) 528-2885
Winner of the $400,000 Mervin H. Muniz Jr. H. (G2) at Fair Grounds & $150,000 Mac Diarmida S. (G2) at Gulfstream.G1. Placed in the $300,000 Gulfstream Park Turf H. (G1) behind G1 winners Lochte & Imagining, defeating G1 winner Boisterous & G2 winner Summer Front. Triple-digit Beyers. By the great Galileos champion juvenile son, Teofilo, multiple G1 Winner. On the board in 10 of 15 starts, with career earnings of $542,920. Visit our website!
Visit Website