July 12, 2018
The Interviews: Legendary Jockey's Agent Ron Anderson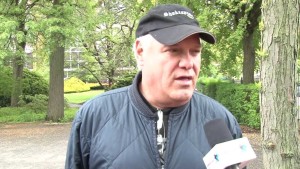 After starting out as a jockey's agent in 1973, Ron Anderson soon became one of the industry's most successful and respected agents. World class riders including Gary Stevens, Jerry Bailey, Garrett Gomez and Joel Rosario have all utilized and benefited from Ron's services. Ron talked to Thoroughbred People about his career.
TBP: How did you get interested in racing and how did you become a jockey's agent?
RA: I was born and a raised a few miles from Santa Anita, my parents were weekend horseplayers when I was growing up, so as a kid I became a fan through going to the track with them. When I was really young there was no Sunday racing, they only ran on Saturdays. Sunday racing came in a little later. When I left high school I was thinking about going to UCLA law school, but I didn't feel quite ready for that. It was 1973 and I had a couple of friends who were jockey's agents, Scotty McCullen and Craig O'Brien, so I thought I would try my hand at being an agent myself.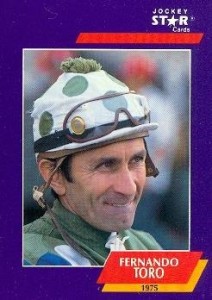 TBP: How did you learn the ropes?
RA: There is no manual on what we do, you learn as you go along. One of the main things is that you have to learn how to get along with a lot of different kinds of people. You can say one thing to one guy and he will laugh along with you and be fine, then you can say the same thing to another and he will be irate. You need to learn the different personalities and when and how to approach people. Trainers have so much going on in their training business, as well as their personal lives. It's a soft sell with most people, they don't want to be hard sold. Fortunately I've had good riders who were in demand which makes life a lot easier.
TBP: When did your career as an agent take off?
My big break was when I got Fernando Toro on my book. Chick McCullen had been his agent for years, and when he retired I was lucky enough to get Fernando. I don't think I would have had the success I have had if it wasn't for Fernando. He was an older, very experienced rider. He took me under his wing and taught me a heck of a lot, especially about horses. I wasn't a horseman myself, so that was a really big help to me. If I am ever considered good at what I do, which I hope I am, I put a lot of it down to what I learned as an agent for Fernando Toro. I worked with him for ten years, from 1980 through 1990. We won a lot of good races including a Breeders Cup and an Arlington Million.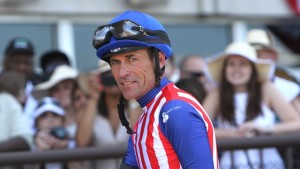 TBP: Which riders have you represented since Fernando? 
RA: I was agent for Gary Stevens. I had a ten year run with Gary, through to 2000. We had a great time and a lot of success. Even to this day at the age of 51 or 52 the guy is still an absolute phenomenon. His comeback after seven years away was just incredible. I think a lot of people don't understand or appreciate how big a feat that was.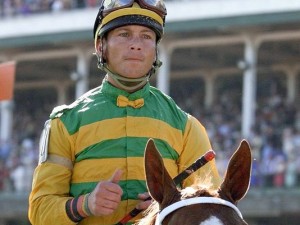 I worked with Chris Antley, then I had Jerry Bailey from 2000 to 2006. After that I took Garrett Gomez's book for five years. He led the country in earnings for four of those years, and was second in the fifth.
Currently I have Joel Rosario. Joel is an amazing rider and a very gifted athlete. He can win on the third best horse and regularly does. He could have excelled at many sports.  I usually work with just one rider but I have at times had two or more. I had Kent Desormeaux with Gary Stevens, Richard Migliore with Garrett Gomez and David Flores.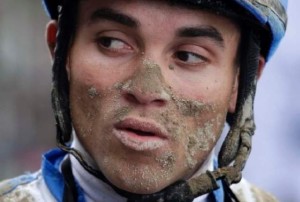 TBP: Tell us a little about the characteristics of some of your past riders.
RA: Fernando Toro was a family person, very straight laced and a great guy all round.  He used to be called "Toro on the Turf". He was excellent on the dirt too, but he was spectacular on the turf and his reputation was that of a turf rider. He saved ground, he was patient, he knew exactly what to do and when to do it, when to move and when not to.
Chris Antley was a freak of a rider. He was also very classy, considerate and kind to everybody. On the other hand he had a dark side. I don't think he had the greatest of upbringings and I don't think he liked himself too much, which is why he got into trouble with drugs, but he was an amazing rider. Chris stayed with me at my home for a while after he came out of rehab.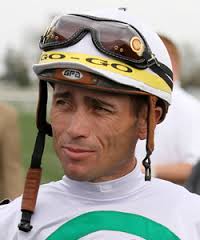 Garret Gomez was also a great rider and he was very good to me. He had some problems too, but when he was with me I didn't once think he was using drugs, or in trouble. He never gave me an ounce of grief about anything. He was a very talented rider on any day of the week, but when the big money was involved, he went to a whole different level.
Jerry Bailey, in the first five years I had him, led the nation in earnings. Then he broke his wrist and finished down the table, but he was a renowned, world class rider and we had an amazing run together. He was very detail oriented, always did his homework, you see his analysis on TV now, he was like that as a rider, always very well prepared. He knew the other riders' styles and habits very well too and used that to his advantage.
Gary Stevens was amazing and we did very well together. We won the Kentucky Derby twice, with Thunder Gulch and then Silver Charm. We had a very successful time out in Hong Kong too.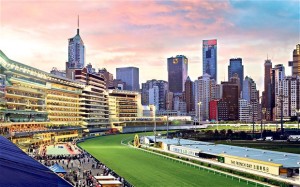 TBP: How did you enjoy the racing in Hong Kong?
RA: Hong Kong was great, but they only had two days of racing a week and there just wasn't enough action for us. When they do race though it's very popular, the field sizes are very good and the purses are huge. Race days are a big event, it's like a rock concert, people show up an hour and a half before the first race and are still there an hour and a half after the last. Even though people can bet in lots of locations away from the track, thousands of people still come to the track every day when they race. When I was there a few years ago they were getting $125 million a day in handle and it has increased since back then!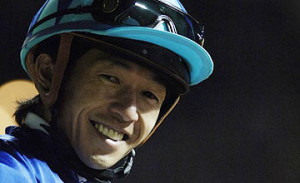 I spent a week with their top rider, Yutaka Take. Yutaka is revered like a rockstar over there, he earns a crazy amount of endorsement money before he even gets on a horse. He's a great rider and I personally found him to be a very nice and classy guy.
TBP: What do we need to do to get more people to come to the track back here in the USA?
RA: The first thing we need to do is we have to stop charging people to come to gamble. With entry, parking and buying a program you're out so many dollars before you even make a $2 bet. There is no incentive for people to come to the track to gamble over the alternative options of a casino, or to gamble away from the track. We need to operate racetracks like the casinos, where people who are gambling are looked after with free drinks and refreshments etc.. It's a little scary to think what's going to happen with the next generation and where the fans are going to come from, unless big changes are made.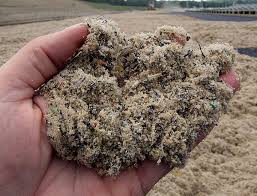 TBP: What is your opinion of the synthetic track situation?
RA: I was a big believer in the synthetic tracks and I really don't think they got the chance they deserved. In my opinion, some of the track maintenance guys kind of dropped the ball. I think the tracks were maintained incorrectly and probably installed incorrectly. That was my explanation when Demi O'Byrne once called me up and said "Ron, these tracks work everywhere else in the entire world, why don't they work in the United States?" They were dirt track people trying to maintain tracks that weren't dirt.
As well as using them for racing, I believe we should have synthetic tracks to train on. Zenyatta was a product of a synthetic racetrack. Synthetics extended and saved her career. She was such a big horse, if she had run and trained on dirt surfaces she would most likely have been compromised, she would not have lasted like she did and we wouldn't have had the good fortune of experiencing her phenomenon.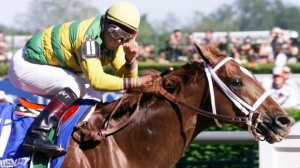 When the Breeders Cup was run at Santa Anita for two years, they had a maintenance crew from Australia looking after the synthetic track during that time. For those two years, that track was pristine, it was as good and safe as a track can be. I understand that the track management team then changed and they stopped maintaining it as they should have done, and that's when the problems began.
I think there was also a lot of negative vibe and feeling from the dirt track protagonists and and I'm not sure how much they wanted the synthetics to work. It's a real shame because I try to tell this to people all the time - these horses are feeding every single person working in or around the game, and the more we can do to extend their welfare, their lives and their racing careers, the better it is for everybody, from even the guy selling beer in the grandstand to everyone else - and synthetic tracks were doing that.
TBP: What sports do you follow outside of racing?
RA: I like Hockey and Football, but this game and what I do is so involving that I really don't have much time to do too much else!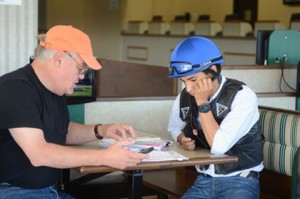 TBP: Do you miss California and might you ever move back to the West Coast?
RA: I lived in California most of my life, but I've been based on the East coast for quite a while now and I don't see myself going back to California. The racing is generally very good here in New York and people seem more interested and attuned to horse racing here. I like the East Coast.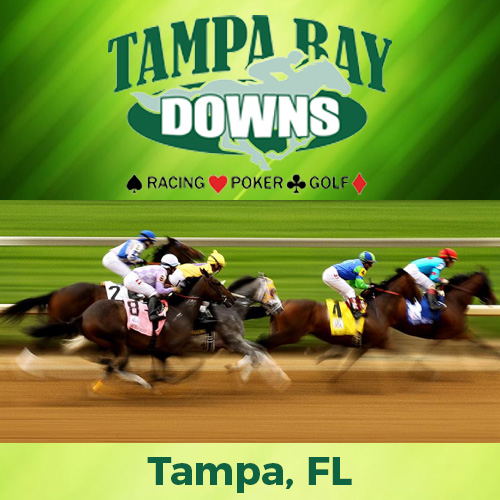 (813) 855 4401
Tampa Bay Downs is located in Westchase in Hillsborough County, FL, just outside Tampa. We first opened in 1926 under the name Tampa Downs, and have also been known as Sunshine Park, Florida Downs & Turf Club. Visit our website and be sure to check out some of our new and improved features for following our Race Entries, Results, Workouts, Late Changes, Replays and more! Thank you for visiting "The friendliest little racetrack in North America."
Visit Website