May 16, 2018
Twelve Years On. Barbaro Remembered. The Triple Crown Winner That Should Have Been.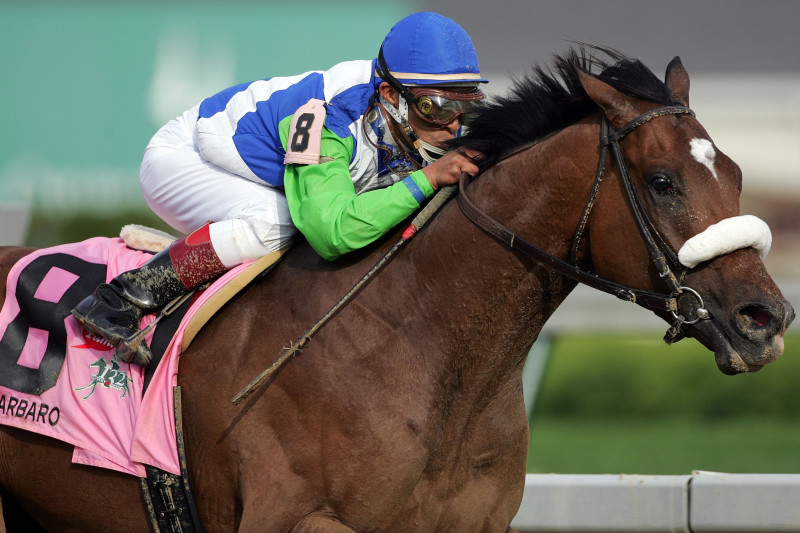 Saturday May 6th 2006. It was the day I saw the Kentucky Derby won by the horse who was going to become the first Triple Crown winner in 29 years. 
In 2002, 2003 and 2004 I had traveled from my home in California to New York, albeit with optimistic hope rather than any great confidence, to see three Kentucky Derby and Preakness winners attempt to make history in the Belmont Stakes. First it was the trailblazing, virtually black, west coast front runner War Emblem, in 2002. Then came the big red, rangy New York tough guy Funny Cide in 2003.  And in 2004, the loveable, compact, chunky chestnut from Philadelphia, Smarty Jones. Each bravely failed in their attempt to win the Belmont, and the elusive Triple Crown.
On the day after the 2006 Kentucky Derby, it was with a very different feeling that I quickly booked my flight to New York. Even though the Preakness had not yet been run, I felt it was going to be a mere formality for the Derby winner Barbaro. As many felt the same way, the Belmont would most likely be a sell out. I wanted a good seat in the house to see history made.
The unbeaten, stunningly handsome, bright bay beauty Barbaro completely laughed at his Derby competition, as he trounced the field by a facile 6 1/2 lengths. It was immediately clear that this was a creature who was on a very different level to the three previous gallant Triple Crown contenders I had flown across the country to cheer on. Barbaro was clearly a cut above those gallant horses. As a son of Dynaformer he was likely to run all day, and his running style and physique told me that the mile and a half of the Belmont Stakes would be a positive, not a negative. This fella had Triple Crown Winner stamped all over him.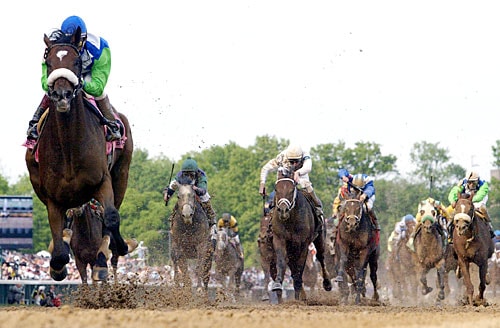 Everybody knows what happened in the Preakness. I can still sadly, see it now. Twelve years on I still vividly remember the knot in my stomach that suddenly arrived along with a dark sense of foreboding, as Barbaro burst through the gate before the field was ready.
After pulling his mount up, jockey Edgar Prado seemed anxious as he looked down and behind him, as he and Barbaro regrouped and circled behind the gate again for the vet's inspection. Barbaro was given the all clear, by a vet who, with a potential Triple Crown at stake and the Preakness field waiting, was surely under an intense amount of pressure to let the odds on favorite run. 
Barbaro was reloaded. As he probably would not have been, if it had been a normal race at most other tracks, on most other days.
And so it ended.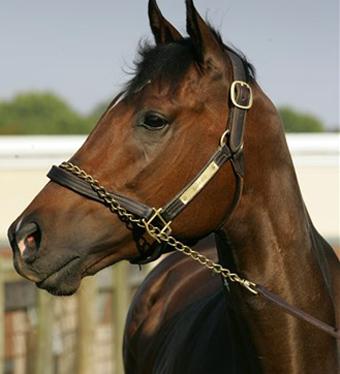 Trained by  the master horseman and ex-Olympic Equestrian champion Michael Matz, Barbaro was a sound horse in great physical shape. The nature of Barbaro's injury suggested that it was very possibly initiated when he became fractious in the gate and broke out of that stall - always a physically straining, stressful, combustive situation, especially on a horse's hind end. 
For me, Barbaro was in the American Pharoah league. I do not say that lightly and I would not say that about any other horse from the past twenty years, apart from perhaps Shared Belief, who we probably never did see the best of.  But all sentimentality aside, I honestly believe Barbaro would have beaten Bernardini in that Preakness. And I also believe he would have gone on to New York and won the Belmont by open lengths to win the Triple Crown. There is little doubt in my mind about it.
Twelve years on, the sad memory of that Preakness is still with me. But that memory will fade. And the magnificent memory of the majestic, spectacular, breathtaking Barbaro, running away with the Kentucky Derby, will remain. 
-- Carl Wilson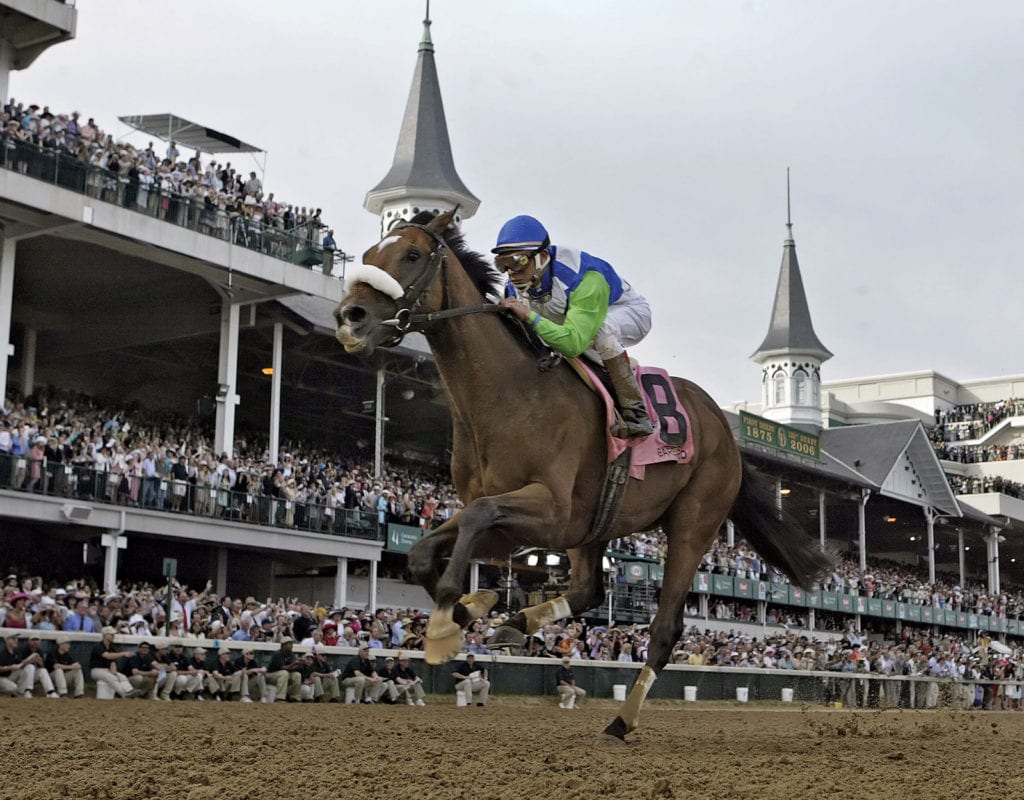 RIP Barbaro
April 29, 2003 – January 29, 2007
Watch Barbaro win the 2006 Kentucky Derby Here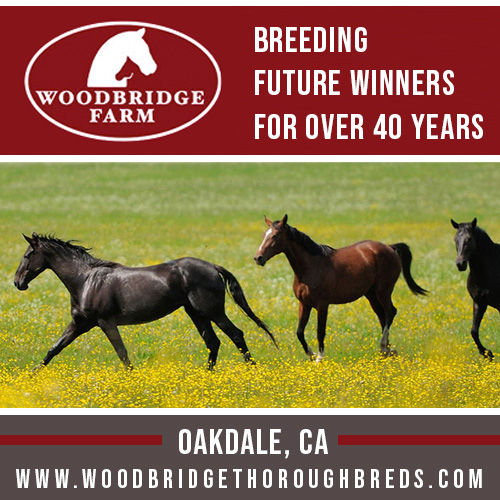 (209) 576 0629
Woodbridge Farm is a full-service Thoroughbred horse breeding and boarding facility in Californias Central Valley, that offers breeding, (with standing stallion-Tannersmyman) foaling, lay-ups, sales prep and EquiGym training. Woodbridge Farm also provides client representation at all prominent California Thoroughbred sales. The mission at Woodbridge Farm is to raise future champions, one foal at a time. Visit our website for more information!
Visit Website