June 8, 2020
Street Sense's Son Maxfield Impresses Upon His Return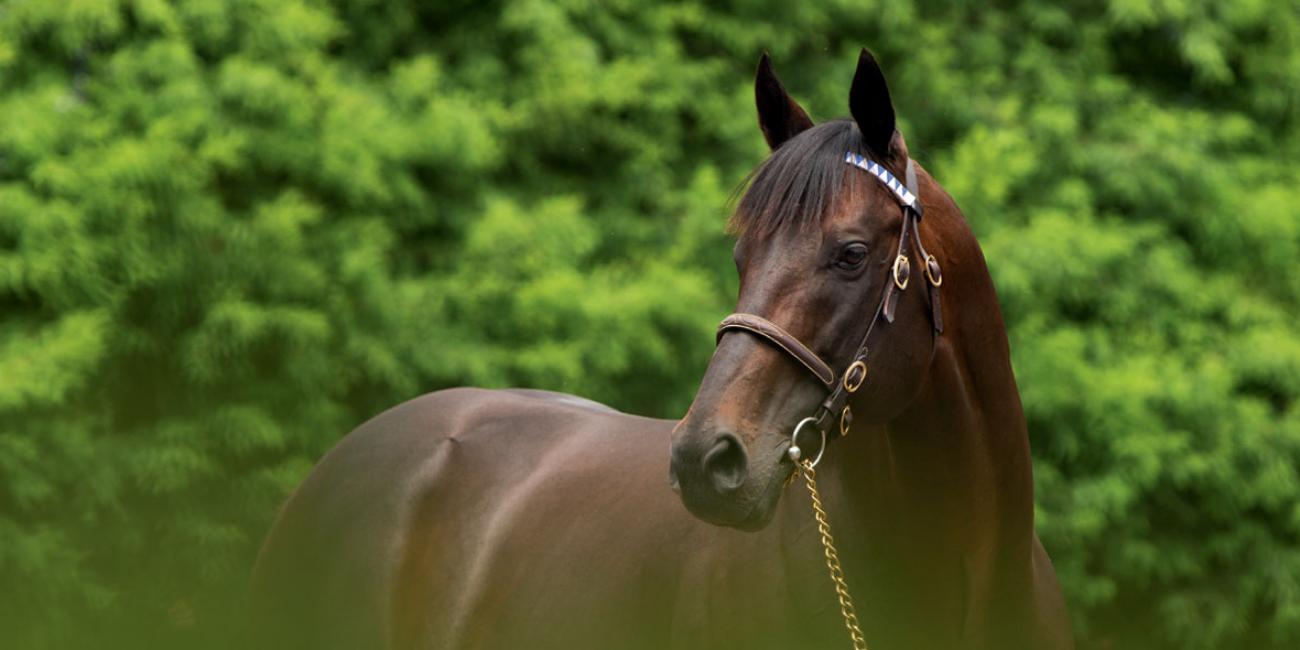 Is there a more exciting horse in training in North America than Maxfield? I think not. The son of Street Sense (pictured) is unbeaten, was brilliant at two before ankle chips sidelined him just before the Breeders' Cup Juvenile S.-G1, and is one of the handsomest horses you'll ever see, big and both masculine and elegant.
But doubt always lingers when a precocious two-year-old becomes injured, requires surgery, and has what seems to be an over-lengthy lay-up. Will he come back? Will his form remain the same? Is it possible that he might be even better?
On September 23, Maxfield came back in the Matt Winn S.-G3 at Churchill, creating sweaty palms and dread among his fans. And the G1 winner looked badly beaten as he was shuffled back into the no man's land between mid-pack and underachievers, and seemed to be laboring. Then Jose Ortiz shook up the reins, steered the gorgeous colt outside, and Maxfield put on a clinic, passing rivals with an ease that made them look like they were standing still, to win convincingly.
This is a race horse. He became my Kentucky Derby-G1 pick last year, and despite the chaos surrounding the Triple Crown Races in 2020, he remains so, despite the front-running thrills of Charlatan and Nadal. Maxfield needs no specific track, distance, nor placing during the race: he simply wins.
Maxfield is by Kentucky Derby winner Street Sense, who stands at Darley in Lexington, Kentucky, for $75,000, and is by Street Cry, who stood at the same stud until his untimely demise. A quick look at Street Sense's best offspring makes it clear that there is an absolute blueprint for making a stakes winner with him, and makes it equally clear that Maxfield is built upon these same plans, only more so. Inbreeding to Mr. Prospector and to Northern Dancer are essential in the best mates for Street Sense, and a good, close dose of A.P. Indy or Seattle Slew seals the deal. The fact that Mr. Prospector and Seattle Slew share the same, important tail female, Frizette, stamps this combination as significant in contemporary breeding.
Storm Cat is one of the preferred ways back to Northern Dancer, because his Secretariat dam, Terlingua, complements A.P. Indy's Secretariat dam, Weekend Surprise. Street Sense may be one of the most straightforward stallions to breed to in the whole stud book, because of the similarity of mares that work well with him.
Maxfield's dam is Velvety, by the upcoming, important broodmare sire Bernardini, out of the multiple graded stakes winner and dam of sire Sky Mesa, Caress. It's worth noting here that this is a pedigree, top and bottom, that produces sires, as Street Sense's third dam is Long Legend, the dam of the great Mr. Greeley. More than this, though, Maxfield is 4 x 6 Mr. Prospector, and 4 x 6 x 5 Northern Dancer, fitting the parameters for Street Sense perfectly.
Add in Bernardini's sire, A.P. Indy, and the one dose of Mr. Prospector through the Fappiano line in Cara Rafaela, Bernardini's dam, plus Velvety's second dam, La Affirmed, by Affirmed, adding that rebel dose of Native Dancer, and this pedigree takes shape. Velvety's third dam is La Mesa, by Round Table, who was by Princequillo, giving Maxfield Princequillo on the zig zag through the two great Secretariat mares, out of the Princequillo mare who was his dam, Somethingroyal, and through Princequillo's most important son.
On the same day that Maxfield won the Matt Winn S.-G3, two other offspring of Bernardini mares won stakes races: Owendale, who won the Blame S., out of the Bernardini mare Aspen Light, and Dunbar Road, winner of the Shawnee S., out of the Bernardini mare Gift List. Anyone looking to collect a good young broodmare for his or her band should pay attention to this trend.
The pedigree of Maxfield plays one more fine magic trick. Busanda, the dam of Buckpasser, appears, of, course, through A.P. Indy in Bernardini. But Maxfield's sixth dam is also Busanda, through her daughter Finance, adding Busanda on the zigzag to the pedigree, and making Maxfield tail female La Troienne, as she is his eighth dam. Did I mention this is a sire's pedigree? The female family of Maxfield could not be stronger. Kudos to Godolphin (Kentucky) for creating this magnificent colt, who will one day stand with his sire, Street Sense, at the beautiful Darley stud farm.
-- Roberta Smoodin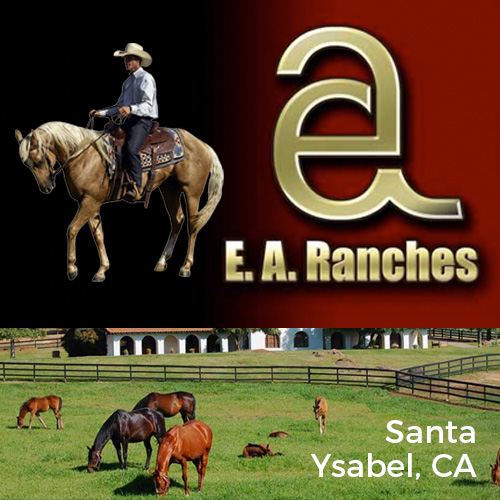 (760) 789-1498
EA Ranches is an outstanding state-of-the-art Thoroughbred farm, built and managed around the belief that optimal conditions during the early development or horses are fundamental to racing success. The farm has a first-class reputation of delivering Kentucky quality. It has established itself firmly among the best facilities in California for mare & foal care, weanling & yearling boarding, expert sales preparation, lay-ups and rehabilitation.
Visit Website