February 27, 2019
Thoroughbred People: Trainer Ed Coletti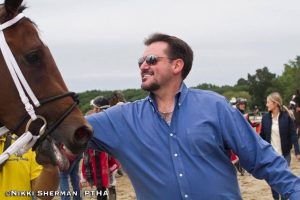 Name: Edward Coletti Jr.  
Occupation: Trainer
Location: Maple Shade, New Jersey
What are your earliest memories of big races or/and horses?
Secretariat winning the triple crown was my earliest memory of horse racing.
How did you get involved in horse racing and how did you get started as a trainer?
I'm a third generation trainer. My grandfather and my Dad started training in Nebraska. Then my dad came to New Jersey in 1974. I've been around the circuit ever sense.
What do you enjoy the most about training racehorses?
I enjoy training horses to reach their highest potential. Watching the young horses develop into great race horses.
What do you look for in a horse. Also what conformation faults can you live with and which do you have trouble getting past?
I look for horses with a big hip, strong shoulder and size. They have to have an athletic look about them. It's ok if horses are offset - watching them breeze or walk to see if their action is fluent is important.
Which have been the best horses that you have trained so far?
My first grade 3 winner Dixie Serenade, Smokinpaddylassie, Midtowncharlybrown, MidnightCharly and Market Blaster.
Which of your horses have had the most heart/personality/character?
Actually most ours have great personalities because my staff spoils the heck out of them. We have very happy horses!
What would you pick as some of the best/most gratifying days in your career so far?
My Grade 3 victory definitely. The others are watching our horses win. To know my clients bred them and to see their faces in the winners circle with my staff smiling and high fiveing.
If you were in charge of horse racing, what things would you want to fix and what measures would you take to improve the sport/industry?
I would have one commission like they do in other sports. We would all be governed under one and not have different rules in every state.
Five For Fun
Favorite Music/Artists: Dio, Ozzy Osborne, Motorhead. Billy Joel.
Favorite Books/Movies/Writers/Actors: Godfather, Al Pichino,
Favorite Type of Food/Restaurant: Anything Italian
Tell us something that you are good at, or something that you have done in your life, that might surprise some people: Anything Italian!
Who Would Play You in the Movie of Your Life? Robert De Niro
You are having a fantasy dinner party of up to six guests. You can invite anyone in the world, who you would either like to meet or already know, from the past or the present, famous or not. Who would you invite and why? My Grandfather Guilo. He passed when I was young. I would love to talk with him about horses and why he got involved. Winston Churchill, I did a report on him when I was a kid. I found him very interesting.
If you are a "Thoroughbred Person", are involved in our great sport of Thoroughbred Horse Racing and would like to do the Q & A please click Here - Thank You!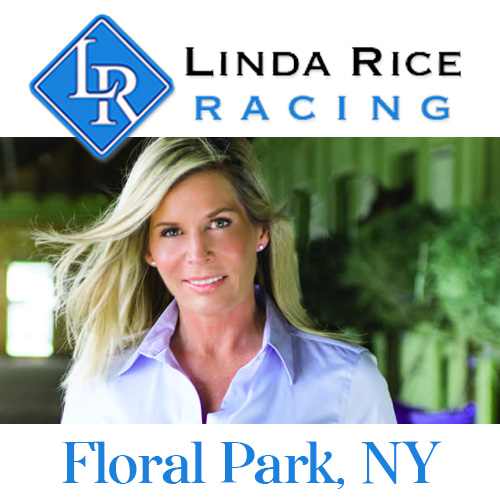 (516) 437-8521
From wins and training titles to awards and earnings, Linda Rice is known in thoroughbred industry as the most decorated female trainer in history. But that distinction does not fully encapsulate what the third-generation trainer has accomplished over the past 20 years. She has been one of the top ten trainers in New York for the last decade and is currently the leading female trainer in North America. Visit Linda's website to learn more.
Visit Website