December 15, 2015
Thoroughbred People's Equine Legends Series: 1840s Racemare - Reel
By Kimberly French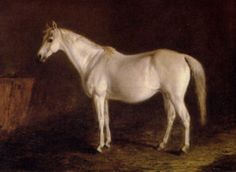 Her presence has been a fixture on the Jockey Club's boardroom wall for more than a century and her blood coursed through the capillaries of none other than champions Tim Tam, Two Lea, Chris Evert, Winning Colors and Chief's Crown. Her name was Reel and although this horse's name may not leap to mind when discussing Thoroughbred pedigrees, this daughter of Glencoe was not only a fantastic race mare, but one of the most outstanding broodmares ever to live on American soil.
Reel, a daughter of Glencoe, who captured the 2,000 Guineas and Ascot Gold Cup in England prior to his importation to the United States, was born in 1838 at James Jackson's plantation Forks of Cypress. Jackson had purchased Glencoe upon his retirement and the stallion stood his first season (1836) in his homeland prior to taking up residence on the outskirts of Florence, Alabama.
Galopade, an English-bred, had already produced two daughters of Leviathan, Fandango and Cotillion, who when mated with Glencoe, proved to be just as influential to the breed as their younger sibling. In his first crop Glencoe, who was the top sire in America in 1847, 1849, 1850 and from 1854 to 1858, produced the tremendous broodmare Pocahontas. This mare gave birth to Stockwell, Rataplan and King Tom, all of whom left their own imprint on the breed. Such notable stallions as Man O'War, Mr. Prospector, Secretariat, Raise A Native and Northern Dancer had multiple crosses to Pocahontas in their pedigrees.
By the time Reel was a yearling, Jackson had sold 50 percent of her to General Thomas Jefferson Wells and she was whisked to Wellswood, his estate located near Alexandria, Louisiana. Before, the spectacular looking gray filly ever competed, however, Wells made sure he owned her outright.
Reel commenced her racing career in the autumn of 1841 at the Louisiana Course in New Orleans. She annexed her first two contests with ease in 2-mile heats prior to taking the Jockey Club Purse in 4-mile heats. This feat established her reputation as a very talented horse. The filly continued her dominance at age four, with four more triumphs added to her resume, including a match race with Miss Foote at the Metairie Race Course in New Orleans. Reel placed all of her male and female rivals into submission until her final race at age 5. She took a bad step in the stretch of the last heat and simply could not reach the colt George Martin. She was sent to the breeding shed with seven victories from eight trips to the track and had very nearly broken Fashion's record for 4-mile heats.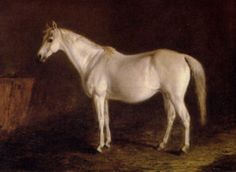 It was in her second career, however, where Reel absolutely excelled. Ten of her thirteen offspring were high quality racehorses. Her first three foals, all by Leviathan and male, were Lincoln, Stafford and Captain Elgee. During her pregnancy for Captain Elgee, Reel was moved to Kentucky where she was managed by James A Grinstead (Walnut Hill Farm) and boarded on Winchester Pike in close proximity to Ashland Farms (Henry Clay). She remained in the Bluegrass State until her demise.
Captain Elgee sired two fillies out of Albion, Wenonah and Lantana. Wenonah was the dam of the 1879 Kentucky Derby winner Lord Murphy, as well as Sue Walton (the dam of stakes winner Barrett). Lantana was the dam of 1879 Kentucky Oaks winner Liahtunah, who would go on to foal the stakes winner, Gipsy Queen. She also produced Poca Wiley, the third dam of Highball, the 1903 juvenile champion.
In 1847 along came Bob Green, a gelded son of Ambassador and the following year it was the Sovereign filly Ann Dunn, both of whom were successful racehorses.
It was 1850, however, when Reel offered her most exceptional progeny in Lecomte. By Boston, Lecomte was a fabulous racehorse, whose reputation was only exceeded by the great Lexington, another son of that sire. Lecomte did defeat his flashy rival, however, which was Lexington's only loss and established a new American standard of 7:26 for 4-mile heats.
Lecomte was bred to several mares in the spring of 1856 after recovering from a bout of lameness and later that year was sold to Richard Ten Broeck, who also owned Lexington. Ten Broeck plunked down $10,000 for the stallion and shipped him to England for competition. Lecomte was third in the Warwick Cup, which would be prove to be his final start, as he exited the race lame. It was not very long after his appearance in England that the horse succumbed to colic. There is a stakes race for colts run every spring at Fairgrounds Racetrack in in Lousiana in his honor.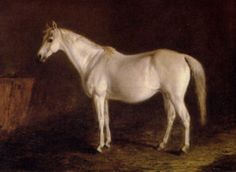 From the very few foals he managed to sire Lecomte got the nice stakes winners Umpire and Uncle Jeff. There was also an unnamed filly by Sovereign, who produced Lizzie G., who was the dam of Mannie Gray, who was responsible for the great Domino, in addition to his outstanding sister Correction. Triple Crown winner Affirmed is her descendent and she was also the grand dam of Hamburg.
In 1851, Reel foaled Ashland by Wagner before producing the filly Prioress by Sovereign in 1853. While Prioress produced six foals, none of them ever amounted to much in the racetrack or in the breeding shed, but this filly is the first American-bred and owned horse to ever capture a major stakes race in England. She was also purchased by Ten Broeck and accompanied her older half sibling Lecomte oversees.
During her racing days, Prioress toted 93 pounds and finished in a triple dead heat with El Hakim (93) and Queen Bess (66) in the 1857 edition of the Cesarewitch Stakes at Newmarket. She also won the Great Yorkshire Handicap and the Queen's Plates at Epsom and Newmarket. She perished in 1868 while giving birth to her last foal and the Grade I Prioress Stakes is a tribute to her achievements each year.
In 1855, Reel gave birth to the colt Starke by Wagner. He also joined his older half siblings Prioress and Lecomte in England, as he was also owned by Ten Broeck. In 1859, he annexed the Goodwood Stakes, the Warwick Cup and the Bentinck Memorial. In 1861 he won the Goodwood Cup and the Brighton Stakes easily. In November of 1861 he was purchased by Prussian ownership group for $7,000, where he spent the remainder of his days as a stallion.
Fanny Wells, a full sister to Prioress and Ann Dunn, arrived in 1858. The gray daughter of Reel was not as prolific as her older full siblings on the racetrack, but far eclipsed their efforts in the breeding shed. She was the dam of the stakes winners Nellie Gray and Jils Johnson. Jils Johnson sired Famine, the dam of steeplechaser Good and Plenty and Belle of Nantura, whose line still carries on today.
She was also the dam of Rosaline, who gave birth to Roke the grand dam of champions Waterboy and Rosary. Rosary is the dam of Vespers, who continued Reel's line into modern times.
Fanny Wells was also responsible for the Ten Broeck mare Rena B who is present in the direct lineage of the 1912 2-year-old filly champion Gowell and the 1917 Coaching Club American Oaks victress Wistful.
Reel may have saved her best for last with Lexington's son War Dance in 1859. Some claim there is an error in the Stud Book's records and the colt was actually born in 1860, but there is no dispute he is her last foal. Wells sold War Dance as a 2-year-old to his friend A. Keene Richards of Georgetown, Kentucky, for $5,000.
Richards initially intended to ship War Dance to England for his racing career, but his plans were interrupted with the onset of the Civil War. He felt his horses would be much safer at Wellswood rather than in Kentucky or overseas so his stock was sent to Wells. By 1862, however, the Union forces had overrun much of New Orleans and Wells and Richards sent all of their horses to the property they owned in Texas. Wells died there shortly after the transition and War Dance was in training in 1866 after the conflict's conclusion, but was lame. It was decided racing was not an option and he was sent to Georgetown, Kentucky, at Bluegrass Park to stand stud for $50 each live cover.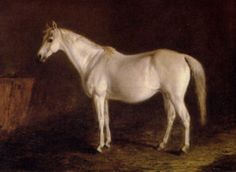 War Dance accomplished what Lecomte was unable to do in the breeding sire and became a tremendous sire. His best runner was Modesty, a filly that defeated the boys in the 1884 American Derby. His male progeny include Chance, Wyoming, Stampede and Buillion.
The stallion was also an excellent broodmare sire as he was responsible for Lizzie G. There was also War Song, who gave birth to the champions Eole, St. Savior in addition to Eon and Eolo and Lizzie Hazelwood. In turn Lizzie Hazelwood produced Preakness victor and the good sire Knight of Ellerslie.
War Dance also fathered the mare Bradamante, who in turn gave birth to champion The Bard. Another of his fillies Buff and Blue was the mother to Rainbow and Bright Phoebus. The list continues with Sister of Mercy foaling Pardee, Distraction producing Millie, an Alabama Stakes victress and Geneva foaling Kentucky Derby victor, Riley.
Although the general public may not be privy to the portrait of Reel at the Jockey Club's headquarters, her memory, her presence and impact on the sport will never wane.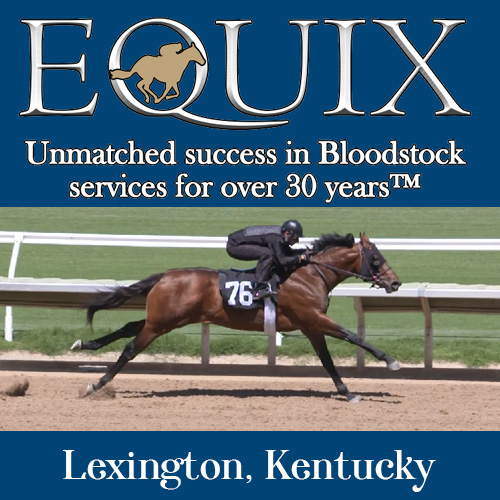 (859) 224-4488
EQUIX helps owners buy and breed Thoroughbreds that have a statistically higher chance to be successful racehorses. With a trained eye for body structure, soundness & conformation, EQUIX analysts combine this skilled horsemanship with more than 25 years of scientific research in equine biomechanics, motion, cardio efficiency & genetics to determine the racing performance potential of yearlings and two-year-olds. Visit our Website to learn more!
Visit Website